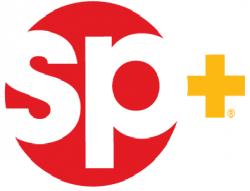 Legacy Good Samaritan Attendants/Valets
Featured
2019-11-05 SP+ Corporation Legacy Good Samaritan Hospital Campus 13.25 hour
Description:
IS IT TIME FOR A NEW CAREER ?

SP+ Portland Urban Region is looking for a new Lot Counter/Attendant/Valet Backup for our Legacy Good Samaritan Hospital Parking Operation in Portland, Oregon.

If you are READY FOR A NEW CAREER, you are a prime candidate to join our international team of 25,000 PLUS dedicated employees!

If you believe Great Customer Service is the prime goal in any position you hold, then you are an ideal prime candidate for SP+!

WE OFFER:
Attendance Based Hiring Bonus ($250 FT)
Competitive Wages
Good Tips Daily
Free Parking
Rapid Advancement: The Opportunity to Grow Professionally Based Upon the Quality of YOUR Contributions
Team Setting
Positive, Inclusive, and Supportive Environment
Visit this website:
(copy and paste into your browser)
https://sites.google.com/view/spplusportlandjobs/legacy-hospitals
to view and apply for the available Legacy Good Samaritan Hospital Lot Counter/Attendant/Valet Backup Position in Portland


QUALIFIED CANDIDATES WILL:
Be 18 years of age or older
Have a valid U.S. driver's license and clean motor vehicle record
Consent to, and pass, a 7 year background check
Consent to, and pass, a drug screen based on federal laws
See what it's like to work at SP+!


SP Plus Corporation is an Equal Opportunity Employer M/F/D/V
Do not contact this company in solicitation of any product or service.