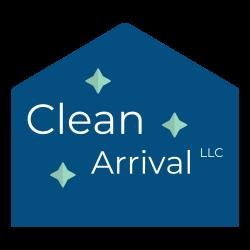 Residential House Cleaner
Featured
2021-09-21 Clean Arrival LLC 14603 SE Arista DR 17 hour
Description:
Apply at: https://cleanarrivalhomeservices.com/house-cleaner-position/
Born and bred in Portland, Clean Arrival provides the highest quality house cleaning service on a local scale. Our mission is to simplify our clients lives while aiming to provide jobs for our community at a living wage that reflect our employees true worth. We are currently looking for an awesome new member to join our team as a house cleaner.
ABOUT US
This is not "just a job" – We are growing quickly and have opportunities available for supervisor and management positions.
We believe in a living wage and the value of our team - $17/hr starting wage, structured pay raise cycles, paid drive time and training in addition to tips and out-of-cycle raise opportunities for great reviews, Employees start earning Paid Time Off (PTO) after 6 months
Office breakroom with snacks - beverages, granola bars, chips, coffee, etc.
We believe in a healthy work place - group Health, Dental & Vision insurance plans available.
We believing in creating an inviting work environment is key to enabling our team to work to their best abilities.
THE POSITION
Starting wage is $17/hour with the opportunity to increase, plus tips!
5 day work weeks - Work weekdays only, weekends off
Work hours are 7am - 5:30pm. We typically get done between 3pm - 5:30pm on most days, depending on workload.
Our full time staff average 30 - 35 hours per week, with the potential for additional work if you are seeking more hours.
Team work! - every clean will be completed by a team of 2 -3 employees
ABOUT YOU
You have a drivers license and a clean driving record.
Your values are reflected in the work we do: hard-working, trustworthy, reliable, with a drive to grow and learn
You have a smart phone to access time tracking and work apps
You can pass a background check.
You can follow directions and pay attention to detail.
You have a professional friendly attitude and are able to work well and communicate with others including co-workers and clients.
Cleaning is physical work - you can handle for 6-8hrs a day on your feet, lift/carry equipment and supplies, etc.
****To apply please send a resume AND paragraph about yourself. We look forward to getting to know you!****
COVID-19: We continue to follow guidance as issued by national , state, and local officials to keep our work place as safe as possible.
Do not contact this company in solicitation of any product or service.