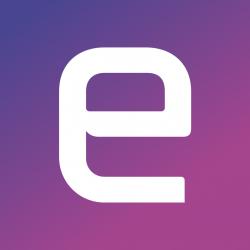 B2B Customer Support Specialist
Featured
2018-10-22 Edvo Broadway St 50,000 year
Description:
Why Edvo?
As a recruiting firm, Edvo has partnered with companies in their search to fill this role. If you would like to pursue a great opportunity and are interested in the role below, make sure to apply now!
The Role: 
As a Customer Success Manager, you'll focus on driving customer adoption and retention by maintaining strong relationships with your customers and having a deep understanding of their needs.
Based in Vancouver, WA.  Base Salary + Performance based comp: $45,000 with on target earnings of $80,00 + Benefits
Your daily adventure:
Act as an extension of the customer! Be a proactive advocate for the customer to accomplish defined objectives and sustain relationships through the full life cycle of the subscription
Develop a trusted advisor relationship to drive product adoption and ensure customers are leveraging the solution to achieve full business value
Help customers calculate and monetize business value by driving quarterly reporting with customers; measuring business value, penetration, usage, and adoption
Closely manage and nurture accounts to identify and eliminate risk of attrition
Identify and execute cross-sell/up-sell opportunities of product and services
Ensure customers are aware of and educated on new features and releases
Ensure customer feedback is clearly captured and conveyed internally to enable ongoing improvement of products and services
What we value:
Experience with customer success, account management, or sales experience in SaaS or similar industry
Broad knowledge and experience in Sales and Marketing processes and systems
Excellent communication skills, including issue tracking, triaging and crisis management
Experience in any of the following a plus: Process Improvement, Decision Making, Managing Processes, Planning, Analyzing Information, Developing Standards
Experience with Sales and Marketing technology such as Marketo, Salesforce, etc.
If this sounds like something you've enjoyed doing, or will enjoy doing, go ahead and apply now!
Do not contact this company in solicitation of any product or service.