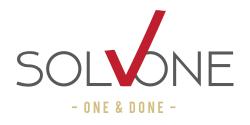 Customer Service Representative
2019-04-02 SolvOne 1675 SW Marlow Ave. Suite 112 $14.00 hour
Description:
Apply to join our growing dispatch team!
Why apply for a SolvOne Customer Service job?
1. Set schedules with many start times to choose from
2. Paid, comprehensive individual training
3. Positive work environment, we work hard to appreciate our people
4. Opportunity to grow and advance
5. You want to work at a place that will appreciate you and your talents
6. 401k, medical, dental and vision benefits

SolvOne is looking to add the right candidate to our CSR Dispatch Team! At SolvOne we provide 24/7/365 service for our clients in the Petroleum Industry. When a gas station has a maintenance issue they call SolvOne to have a technician dispatched to their location to fix the issue.

To be a solid candidate for this role, here are a few key qualities that you need: 
A team player with a positive attitude
Dependable with a strong work ethic
Quick at learning new information and can adapt to change
Proficient at multi-tasking and functioning during high call volume
Comfortable on a computer and using the internet
A professional resume and high school diploma or equivalent
Successfully pass a pre-employment drug screen and background check

For candidates that perform well in the interview and computer assessment there is an opportunity for a same day offer.
Pay rate of $14.00 an hour starting; with pay increases as additional training is completed. Internal growth and wage increase opportunities for those that excel!
To see more details and to apply go to: www.SolvOne.com/Careers
To get directly to this posting to apply go to: https://www.appone.com/MainInfoReq.asp?R_ID=2436955
Do not contact this company in solicitation of any product or service.