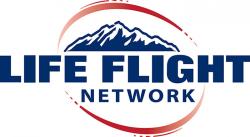 Membership Services Manager
2020-10-19 Life Flight Network Wilsonville DOE
Description:
The Membership Services Manager is responsible for providing supervision to Life Flight Network Foundation's Membership program.
QUALIFICATIONS:
A Bachelor's degree in Management, Marketing or a related field preferred
3 or more years of association Membership (managing both internal and external programs) or non-profit experience, preferably in healthcare. Must have experience managing the coordination of programs, such as annual dues renewal, training, facilitating and presenting as well as initiating retention strategies to sustain existing memberships
Advanced knowledge of Membership databases, Blackbaud Raisers Edge preferred
Proficiency in Microsoft Office suite
Excellent grammar, verbal communication, written communication, and customer service skills with the ability to communicate effectively with all levels of an organization
Demonstrated ability to take initiative, manage processes and use creative methods to implement and improve procedures and programs
Ability to successfully manage and adapt to varying business climates expeditiously
Travel and attendance at evening and weekend events as required
Experience with vendor relationship management
Must hold a valid driver's license and meet Life Flight Network's Drivers Policy requirements
GENERAL ACCOUNTABILITIES AND ESSENTIAL FUNCTIONS:
Membership
Manage the coordination and implementation of all relevant activity including but not limited to member outreach and community relations with providers and other community-based organizations.
Supervise the Membership Department personnel
Oversee the Membership database, including the production of all required reports and providing statistics as needed
Supervise related communications and marketing materials; print, digital, web and media
Manage the new Member experience and renewal program, including Member cards, packages and notices; ensuring exemplary service is being provided to current and potential Members
Develop strategies to re-enroll lapsed and dropped members
Manage public relations and outreach with community organizations, including group Membership presentations
Supervise Membership drives with hospitals, fire departments, community open houses, health fairs and/or other events as requested by hospitals, EMS agencies, and businesses
Oversee the FireMed membership process, including daily operations, monthly reporting, contract obligations, and related communication with Fire Departments
Coordinate the drafting, authorization, amendments, and monitoring of Membership Contracts
CORE ACCOUNTABILITIES:
TEAMWORK: Cooperation, adaptability, flexibility, communication, dependability, supports team goals.

Works collaboratively with all departments.
Establishes and maintains open communication to enhance team effort.
Demonstrates flexibility in response to unexpected changes in work volume, emergencies, staffing and scheduling.
Fulfills work schedule and commitments.
Looks for opportunities to assist the department.
RESPECT AND CARING: Compassion, customer relations, professional behavior, confidentiality, valuing diversity.

Uses interpersonal skills which convey a positive and supportive attitude.
Uses discretion in discussions related to staffing or personal concerns.
Gives constructive feedback in a non-blaming, positive and confidential manner.
Makes continuous effort to identify opportunities to meet/exceed customer needs and expectations.
Demonstrates commitment to understanding and valuing individual differences and fosters an environment of acceptance, fairness and mutual respect.
EFFECTIVE USE OF RESOURCES: Effective use of time, people, supplies, safe and attentive work practices.

Maintains a safe and clean work environment.
Promotes cost effectiveness through the proper use and conservation of supplies and equipment and identifies cost saving measures.
Reports needed repairs or potential hazards to the appropriate department as soon as identified.
Reports all on-the-job injuries and seeks medical attention as appropriate.
Responsible for upholding safety, LFN's safety culture and reporting and reinforcement of Safety Management System principles.
INITIATIVE: Self-motivation, takes on project willingly, acts on opportunities to improve, and contributes new ideas.

Takes the initiative to identify and solve problems either with guidance or independently.
Supports improvement and innovation in the workplace.
Demonstrates awareness of and supports Life Flight Network goals through participation in continuous quality improvement and departmental activities.
Promotes professional development and contributes to the professional growth of others.
The above accountabilities represent work performed by this position and are not all-inclusive. The omission of a specific accountability will not preclude it from the position if the work is similar, related, or a logical extension of the position.
BENEFITS:
LFN offers competitive compensation above industry standard
Medical (Company pays for employee 100%)
Dental (Company pays for employee 100%)
Vision (Company pays for employee 100%)
Life/AD&D (Company pays for employee 100%)
Short & long term disability (Company pays for employee 100%)
Long term care, flexible spending (Company pays for employee 100%)
401k – with 100% vested employer contribution of 4%
Tenure bonuses
Adoption assistance
Paid parental time off
Pet insurance
Bereavement leave (including pets)
Tuition/Training reimbursement
Paid volunteer time
Employee Recognition Awards
A generous paid time off plan starting at almost 4 weeks a year for full time employees
Wellness Reimbursement Program
Life Flight Network Membership
Dog friendly work environment
All candidates are subject to drug screening and background investigation.
Life Flight Network is an equal opportunity employer.
Please apply through our company website at https://www.lifeflight.org/careers/
Do not contact this company in solicitation of any product or service.