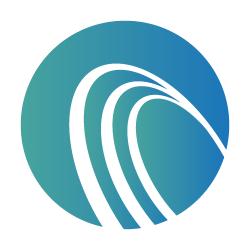 Maintenance Technician-HIRING EVENT 6/29
Featured
2021-07-14 Westerwood Global Hillsboro $16-18 hour
Description:
WALK-IN HIRING EVENT!!!

Date: TUESDAY 6/29
Time: 9am-3pm
Location: Embassy Suites - 9355 NE Tanasbourne Dr, Hillsboro, OR 97124
Positions: Entry Level and Experienced Maintenance Technicians
Location: Hillsboro, OR
 
Westerwood Global is currently hiring for full-time/permanent Maintenance Technician positions. As a Technician, you will perform daily maintenance tasks in a semiconductor cleanroom environment.
No experience necessary! This is a great position for candidates looking for a start in the manufacturing or semiconductor industry.
APPLY TODAY OR ATTEND OUR HIRING EVENT ON 6/29 FOR AN ON THE SPOT INTERVIEW!!!

Pay: $16-18 per hour depending on experience and shift
Shift: Day and Night Shifts Available (see shift schedules below)
Start Date: ASAP
Benefits:
Daily Overtime
Medical, Dental and Vision Benefits
Growth opportunities
A compressed work week with overtime
Paid Time Off
Paid Holidays
Requirements:
Work 12-hour shifts (see available schedules below)
Wear a full cleanroom suit and/or necessary PPE
Follow checklists and simple procedures
Adhere to safety and quality requirements, including proper LOTO techniques
Lift 10 lbs frequently and up to 50 lbs periodically
Stand or sit for long periods
Perform tasks (that may be repetitive) that require reaching, pushing, pulling, kneeling, walking, stooping and/or bending.
Communicate effectively with team, supervisor, and support personnel to achieve production goals while maintaining commitments to the safety and quality of the workplace.
Available Shift Schedules:
Shift 4 (S4)(FN) (7:30pm-8am): Every other Saturday, Sunday, Monday, Tuesday Nights (Odd Week)
Shift 5 (S5)(FD) (7:30am-8pm): Sunday, Monday, Tuesday, and every other Wednesday Days (Odd Week)
Shift 6 (S6)(BN) (7:30pm-8am): Wednesday, Thursday, Friday, and every other Saturday Nights (Even Week)
Shift 7 (S7)(BD) (7:30am-8pm): Every other Wednesday, Thursday, Friday, Saturday (Even Week)
Do not contact this company in solicitation of any product or service.