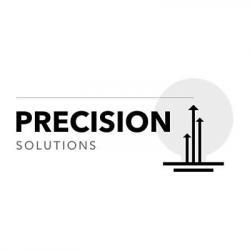 Sales Account Manager
2022-06-17 Precision Solutions Inc 5201 SW Westgate Dr, Portland $50,000-$80,000 year
Description:
Full Job Description
We are one of the largest business consulting firms in the nation. We are recognized for our innovative sales techniques and our unmatched ability to drive client satisfaction. Our mission is to provide every customer with the products and services they desire in a unique and impressionable manner. Each and every one of our departments takes its time to relate to and understand the individual needs of our customers and clients. The undeniable key to our success is all thanks to our incredible entry-level Sales Account Management team.
*
Our entry-level Sales Account Manager and Senior Management staff do a fantastic job day in and day out. Our team's success has stemmed from their integrity, positive mojo (and a healthy dose of humor). The ideal entry-level Sales Associate will embody our competitive spirit with a strong desire to achieve financial freedom and professional growth. Come and join the team that will help you in accelerating your professional career to new heights!
*
*
We are looking for motivated entry-level Sales Account Manager who are capable of:
Delivering effective and engaging sales presentations on our high-quality products and services
Presenting our clients brand with professionalism, poise, and confidence
Guiding potential new customers through product selection seamlessly and answering all final questions before closing the sale
Attending all meetings promptly and being prepared to share input to fellow entry-level Sales Representatives on new sales techniques that can drive revenue and improve customer acquisition rates
Grasping product knowledge, sales promotions, and core company values to better educate customers on what we have to offer
Using problem-solving skills to overcome any objections and finding solutions to bolster sales margins
*
*
We are looking for an entry-level Sales Account Manager who:
Has a passion for learning and growing their sales and business knowledge, keeping an open mind for new techniques and products
Has self-motivation to achieve and surpass any goals put in their path
Has a charismatic and outgoing personality
Has a willingness to drive sales revenue and take ownership of new accounts
Has a proven track record of driving sales and overturning objections with ease
Has prior experience as a Sales Representative, Customer Service Associate, Entry Level Account Manager, Client Relations, or other similar backgrounds
*
Job Type: Full-time
Do not contact this company in solicitation of any product or service.